1st Grade Reading Comp (color brightness issues)
We had several cases of this title that did not meet our standards of print quality. The colors just weren't bright enough, so we had them re-printed. Take advantage of this error and use it to find out if the concept of Learning Palette will work for you and your students.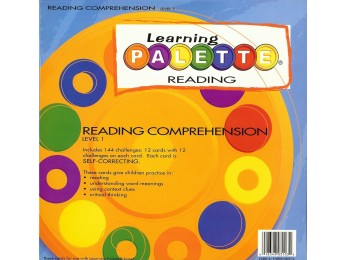 We have several cases of this product that didn't meet our high standards for printing. The colors are not quite as bright as we wanted them to be, so we had them re-printed. To free up space, we are selling them for $2.50 a set instead of the $10 that the slightly brighter version is going for. DON'T FORGET THAT YOU NEED A LP BASE TO MAKE THIS WORK.
Learn More
To sweeten the deal a bit. We have put together a combo that includes a LP Base and a set of our clearance 1st Grade Reading Comprehension Learning Palette cards for the price of a LP Base. This is a great way to get started with Learning Palette to see how the students will respond.
Learn More