Bring Phonics to Life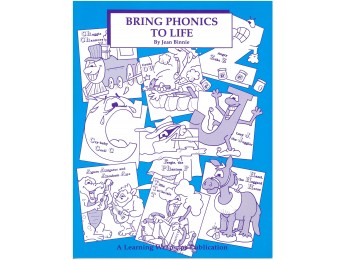 This workbook works as a coloring book for the students as their teacher/parent reads the story about each character that represent different phonetic sounds.
Each story highlights the words that represent the sounds of each character so they can be properly emphasized when the story is read. Learn from PIRATE PETE and POLLY PARROT who PROTECT and PROVIDE for each other. They are great PARTNERS.
This book was written by Jean Binnie, who taught 1st grade for 38 years and used these characters to help her students hear and remember sounds.
We just discovered several cases of these wonderful books that we didn't know existed. Stock up and get your copy while supplies last.
Learn More