Reading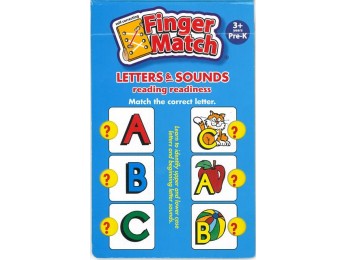 * Identify and match both upper and lower case letters.
* Learn each letter's sound by audible saying the name of each illustration.
* Practice visual discrimination using context clues.
* Practice beginning reading skills using left to right directionality.
* Develop fine motor skills with finger-wrist dexterity and eye-hand coordination.
* Reinforce previously learned skills.
* Feel successful with the self-correcting feature.
Learn More